Christophe, new pioneer
We met Christophe for the first time during the POC21 exhibition in Millemont. At that time, we discussed aquaponics, which he already experimented using horizontal beds. An automated greenhouse with vertical aquaponic towers was the natural extension of his work.
The Techshop
"What I liked about myfood is that they believe in concrete action. We can easily see ourselves performing the next steps. When I arrived, I was already in sync with their vision. I am thrilled to have found a partner in order to pursue the decentralised production of food"
In fact, Christophe is an engaged citizen who strongly believes in environmental protection. Several months ago, he agreed to join the makers' galaxy and is actively collaborating with Parisian digital workshop called TechShop.
After a few phone conversations, we offered a detailed plan in order to put our solution into action. Three weeks later, we visited him in Biville-sur-Mer, a charming little village in Normandie. We were greeted warmly in his newly revamped farm, located in the middle of an apple orchard, where two sheep and three chickens lived.
The installation took one day to complete. The greenhouse attracted a few curious neighbours. In a short while, some permaculture mounds will slowly appear in and around the greenhouse. A radioactivity measuring kit will share information with the Open Source community.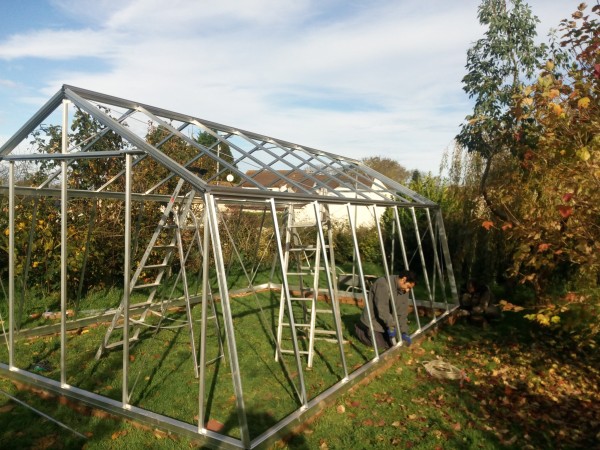 The foundation level is essential for a smooth installation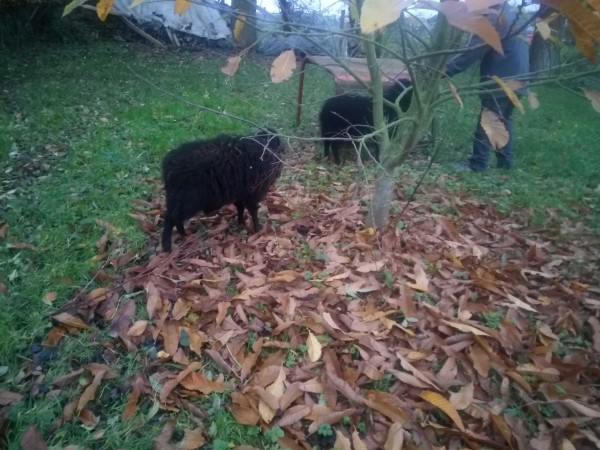 Two small Breton sheep to care for the land!
Enregistrer