Come meet us at the International Agriculture Fair

We will be there, along with our friends from ACD Greenhouse and Gautier – France Watts, during the entire time of the show in order to present our latest prototype. Find the "Citizen Food and Agriculture" section (outdoor stand number 2.2). You will discovered the newest items that will be used to equip, slowly but surely, our Pioneer-Citizens. There are many reasons to be excited about all the initiatives of the start of this year: off the grid solar-powered greenhouse, vertical aquaponics, pellet stove heating and greenhouse control application!
Help finance the aquaponics initiative in Peru

We met Luis and his team during the COP21 at Atelier 104. We connected right away because we are both passionate about aquaponics. Shortly thereafter, he launched a crowdfunding campaign to help him set up an innovative farm in Peru. I wish them luck!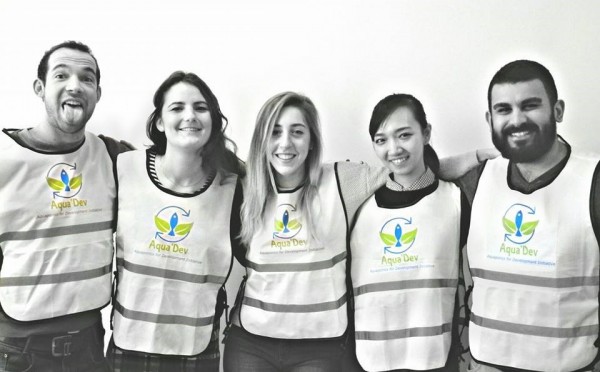 At Arts&Métiers Paris in just a few short weeks

We have been invited to take part in the next A&M conference in Paris, March 17th. The theme is "The Industry of the Future" – that's all! We will discuss a topic that we know well, which is "Decentralizing food production for individuals".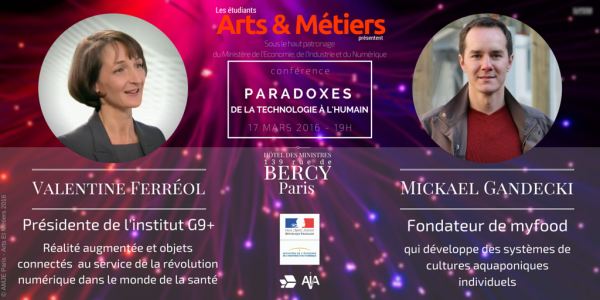 Another article about myfood (in french)

Production hyper-locale: bienvenue aux fermes urbaines
by Nicolas Trentesaux, Global Food Marketplace Director (Salon International de l'Alimentation)
Enregistrer
Enregistrer
Enregistrer