myfood arrives at Pall Center.
It all started a few months ago while we were part of a working group related to the Third Industrial Revolution in Luxembourg. Today, the change of society announced takes a very concrete look. To follow closely in the coming months.
The participatory campaign Ulule de Pierre
ended in style. Thanks to all the contributors. It was far from being won in advance. We will be able to go further in France with a practice of quality aquaponics thanks to you all.

Marathon Week
For the team with three installations in a row! It would have been hard to imagine a few months ago having to install as many greenhouses as a result. Challenge successfully raised! We will allow ourselves a few weeks to breathe after this first deployment campaign that has lasted almost two months.

Pioneer Citizens in Action
We continue to receive results on site with personal adaptations. Red fish, tilapias, carp … each appropriates the myfood greenhouse in its own way.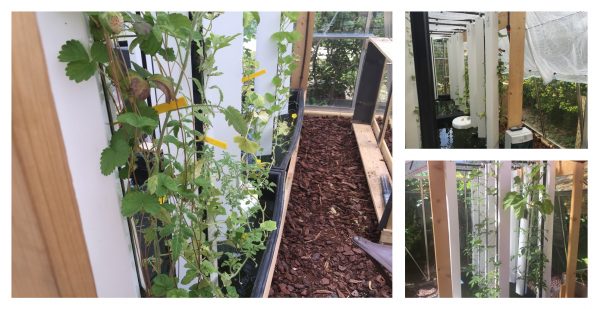 Enregistrer Enregistrer