Come and visit us at the Salon de l'Agriculture (International Agriculture Show) in Paris between February 25 and March 5.
Just over a year ago we launched the myfood Pioneer Citizen campaign.
Nearly 30 installations later, we are back at the International Agricultural Show for our second year to present our latest innovations.
Come find us in the same spot as last year, in front of building 2.2.
It will be very difficult to miss us since we will also be at the Startup stand in building 2.2.
The whole myfood team will be there!
Are you passionate about gardening, an entrepreneur, interested in starting a personal or professional project, or just curious?
Our initiative and the Pioneer community have opened new paths towards more sustainable food production.
This event will help us to reach a large audience and inspire future projects!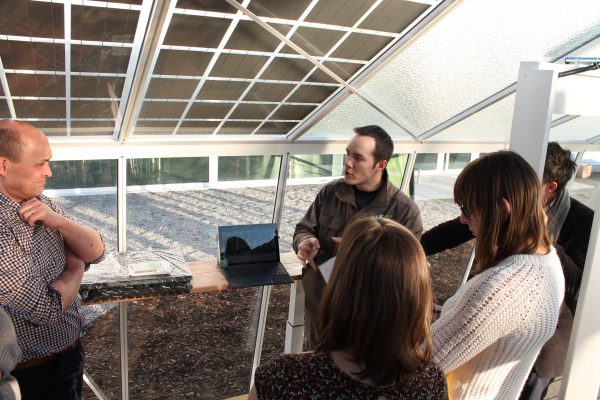 Our trusted partner since the beginning – ACD, installs a full Familly22 greenhouse
We have to remember that without ACD, myfood would not have been able to grow into what it is today.
So it is with great pride and emotion that we announce our latest model's installation at ACD's showroom in Flanders, Belgium.
This greenhouse is decked out with semi-transparent solar panels, a pellet stove and Sigfox connectivity.
Together with ACD, we have brought you the greenhouse of the future!
Located on a busy intersection, many passers-by will undoubtedly want to know more about the UFO which has just landed here…
To be continued…