The five senses are used: hearing, smell, sight, taste and touch.
Rebel and his team at Saint-Pierre nursing home have imagined using the greenhouse as an invitation to the outdoors.
This experience creates a link between the garden and the outside.
Thanks to this innovative approach, new paths will be explored.
The goal: to take into account the well-being of residents and caregivers.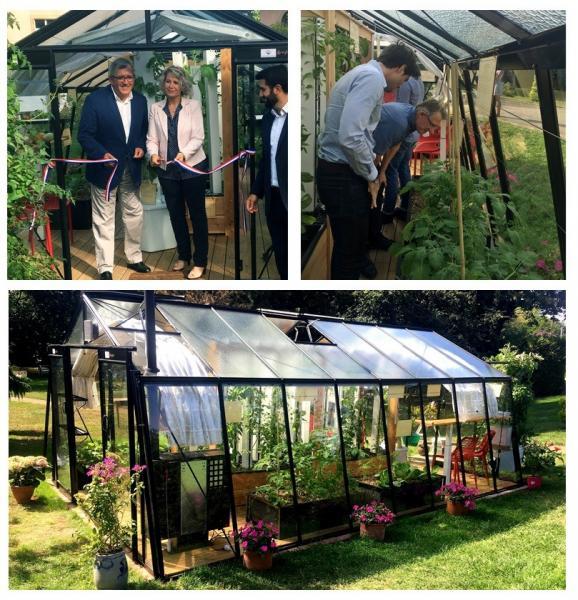 Provoke Inspiration, Create Biodiversity
It's not just about producing plants in mass.
Our smart greenhouses are also anchors for biodiversity, which is essential for the regeneration of our ecosystem.
Placed on a rooftop, our Aerospring gardens quickly attract wild bees and other pollinators.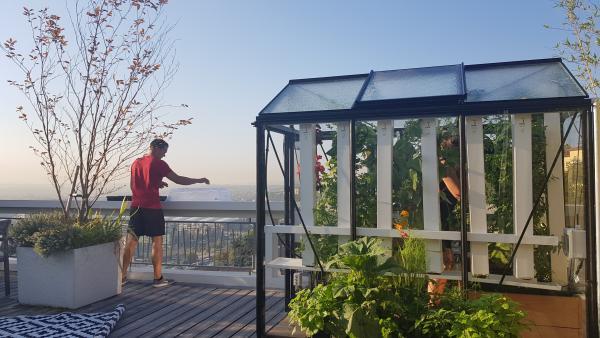 Pioneers in Action
The month of September is coming to an end and the autumn temperatures arrive slowly.
For this end of the season, the Pioneers surprised us again by trying out bold crops: melons, hops, "Téton de Vénus" tomatoes, and succulent beans.
You have to taste to believe it. On-site visits continue and are very much appreciated!