For several months now, we have had the opportunity to create bold synergies with major industrial groups such as Air Liquide.
Our idea: to use their innovative solution using upgraded CO2 to grow our plants faster. This smart solution includes gas, equipment and software to track the level of CO2 used in the greenhouse in order to optimize plant growth.
Also, hydrogen batteries are currently being tested to provide an ever more sustainable and respectful experience.
We will be at their booth from May 16th to 18th, 2019 at VivaTech in Paris (Hall 1 – Booth H17) with our Family Signature model and latest developments. Do not hesitate to come and see the concrete impact of our technological partnership.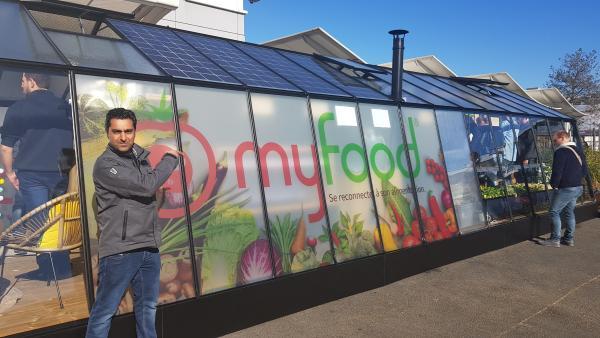 myfood Named a Laureate in the "10,000 Startups to Change the World" Contest
Our discourse has managed to seduce a demanding public of whom has recognized our values.
Also, thanks to our situation as a hyper-growth company, we contributed to unite the counties of Bas-Rhin, Haut-Rhin and Lorraine to present a joint application as a French Tech Capital.
Yes, we have quite a lot of news at the moment!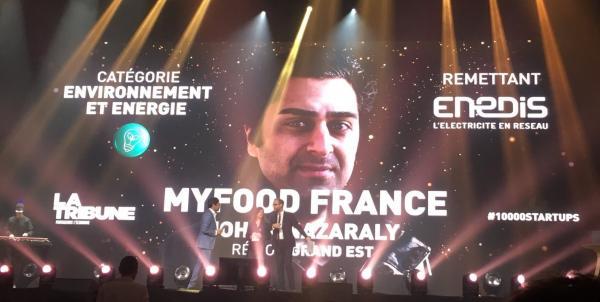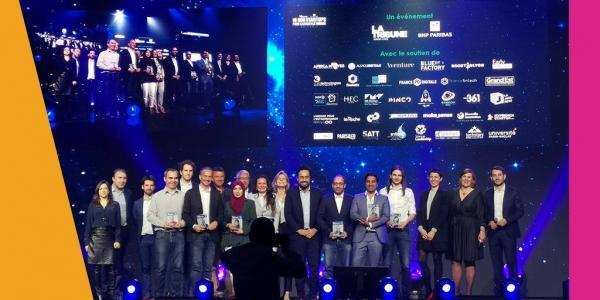 Pioneers in Action
In our greenhouses, we begin to seriously feast! Parsley, peppermint, chives, sage, burnet, coriander, borage, oregano, thyme, rosemary …
It is a festival of flavor alongside seasonal fruits and vegetables that are also maturing.