To produce hundreds of pounds of vegetables, the Pioneers are progressively increasing their skills thanks to all the tools at their disposal:
Collaborative encyclopedia, tracking app, dedicated social network, online conference and on-site training.
Without any previous experience, our recommendations help to take control of the culture in small spaces.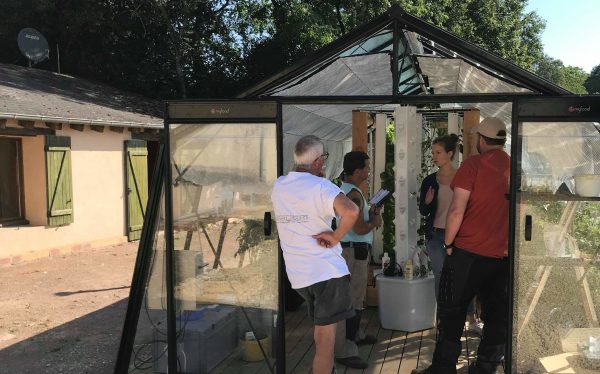 Balconies and terraces in town are in the spotlight
The vertical garden Aerospring is perfect for small spaces in high season.
Enjoy a beautiful production on 36 simultaneous growing sites.
Low maintenance, optimal water consumption and a lot of fun!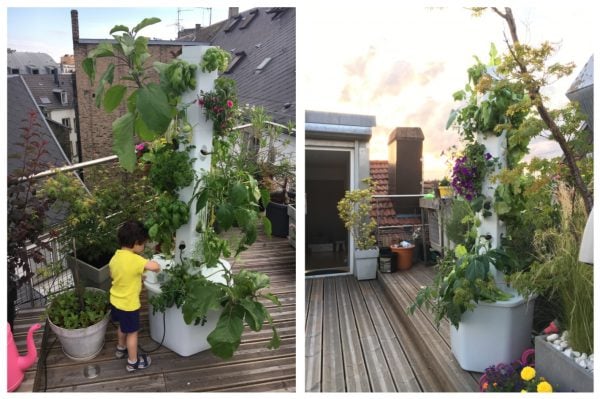 News from the Molsheim Greenhouse
Little by little, we are starting to equip our 100m² greenhouse with our scaled technologies.
Here are the Aerospring with 3 more floors. So we grow on more than 50 plants per round.
This production is valued by distribution to all employees and also to visitors who rarely leave empty-handed!
Feel free to come see us, we are open in August.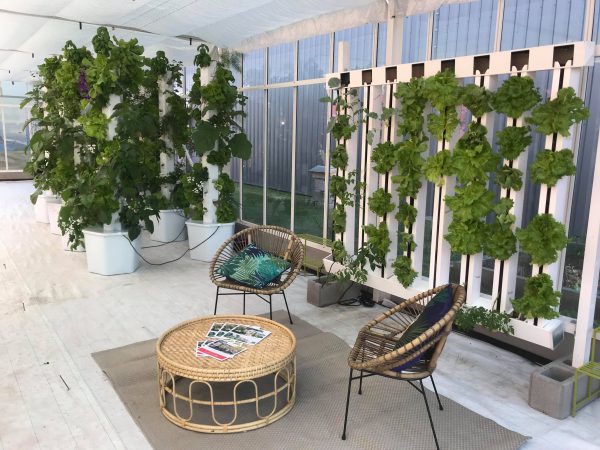 Pioneers in action
The month of July did not spare gardeners 2.0: monumental heat, little rain, water restriction in many departments.
And yet … With these mosaics of photos that come to us every day, we have enough to mount an exhibition! (if you know a gallery, contact us)