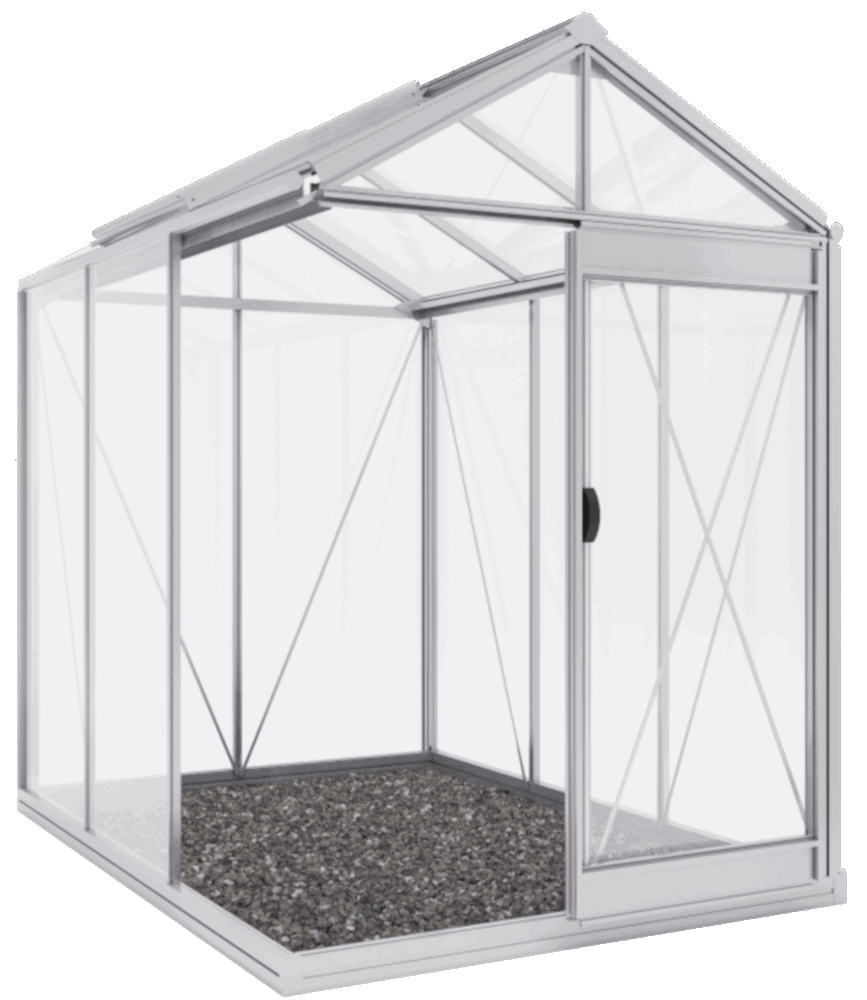 city To compose
Purchase Price
€1500 incl. tax
Online Booking Price : €499 incl. tax
Shipping Included
01
Presentation
Technical Specifications
Presentation
Presentation
Technical Specifications
Presentation
Our smart greenhouses allow everyone to reconnect with their food and grow their own fruits and vegetables. Without pesticides, without GMOs and with limited carbon impact, it is now possible to benefit from fresh and healthy products in complete autonomy.
The city To compose allows you to gradually return to the process of self-production. With the purchase of this greenhouse you have access to the Pioneer Community. Thus, you will be supported by our agronomists and all other contributors.
You can book your smart greenhouse online and become a Pioneer, a 2.0 gardener who promotes the regeneration of biodiversity and uses the best of sustainable cultivation techniques.
Technical Specifications
Dimensions
Surface area = 3,56m² / 224cm x 159cm (38ft² / 7.34' x 5.22')
Max. height = 221cm / (7.25' / ridge)
Min. height = 179cm / (5.87' / gutter)
Weight
Greenhouse = 300kg (661lbs)
Product Content
Aluminum Greenhouse 3,5m²
Automatic Opener
03

Delivery, Installation and Support
Our smart greenhouses are delivered between 5 and 6 weeks after your order. Full installation in 1 day.
Start cultivating the next day!
Free access to the Hub web-app and Pioneer Community support.