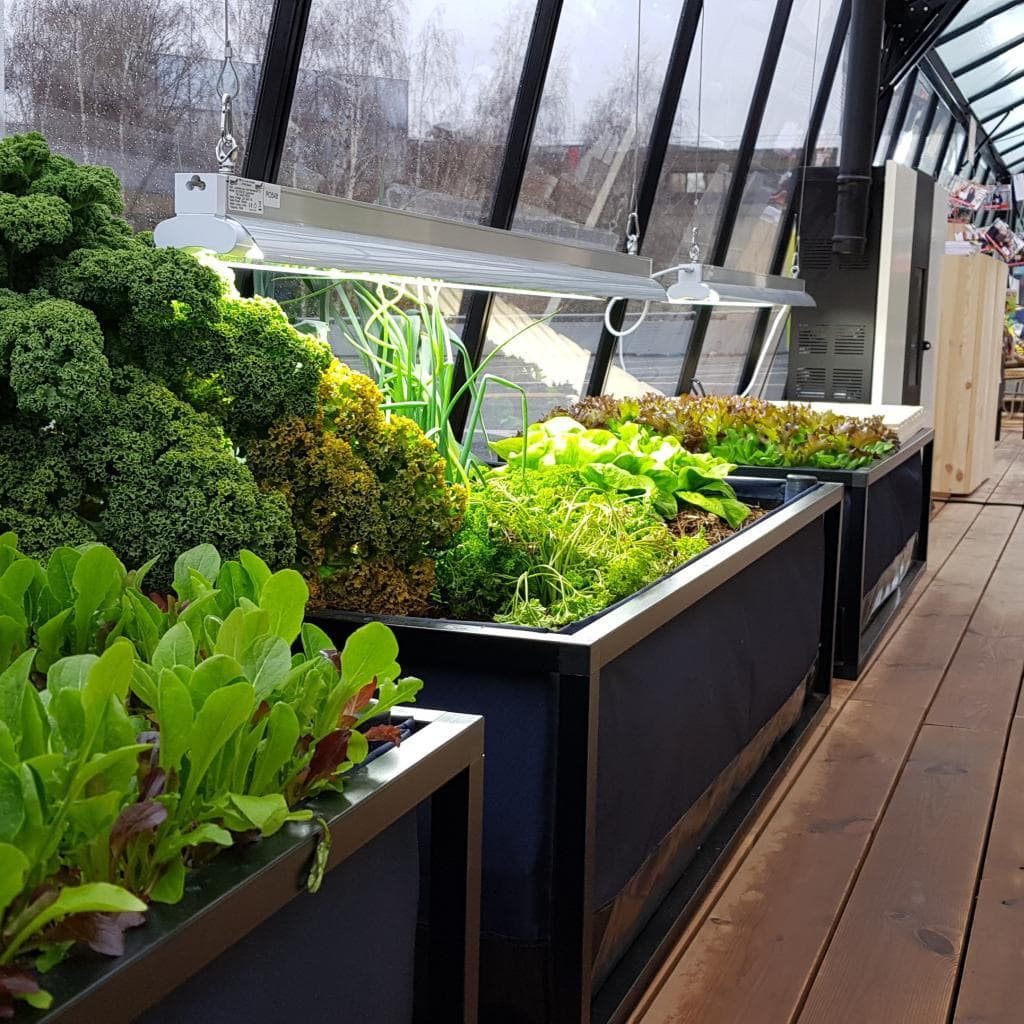 Neon kit for Perma + trays
Presentation
Light energy is transformed into chemical energy during the process of photosynthesis by plants.
In winter, light is the main limiting factor in Northern Europe.
To better exploit the potential of permaculture mounds, the Perma + neon kit with its white light beam brings together all the waves that the plant needs to carry out photosynthesis and biological actions and to compensate for winter losses of sunlight.
To extend the growing season