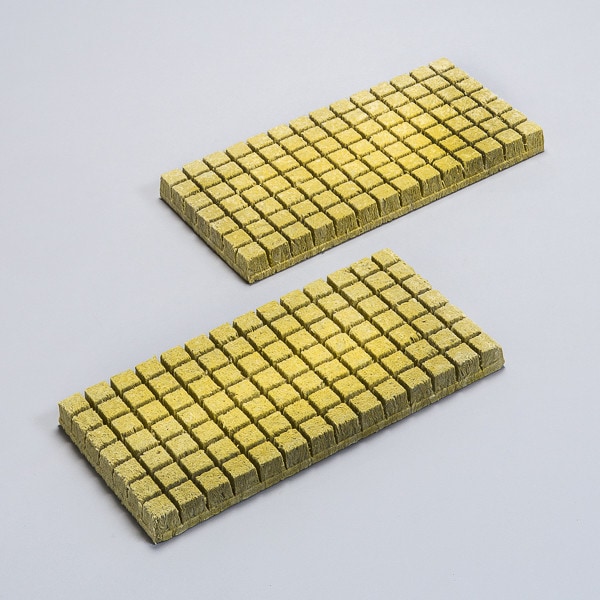 Rockwool (2 plates of 98)
Presentation
The peculiarity of rockwool remains in its ability to buffer the flow of water in its pores ensuring controlled irrigation of the roots.
With its adapted locations, it guarantees a maximum germination and emergence rate that faithfully expresses the potential and viability of the variety used.
During the first use, it is recommended to water well and during the following days at a relatively moderate pace depending on the humidity state of this substrate.
Raise seedlings without worries