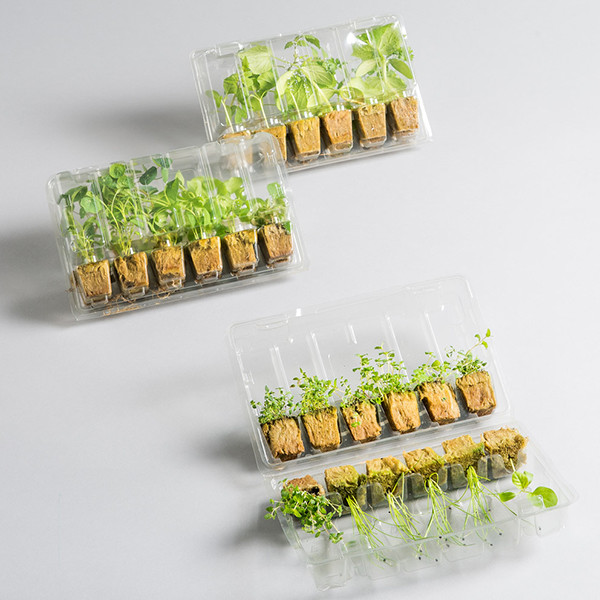 Bioponics GardenAccessories and Supplies
36 ready-to-grow plants for Spring
Presentation
It is not always easy to find the time to start your seedlings. That's why we designed a ready-to-grow plant kit to send directly to your doorstep. Composed of carefully selected seasonal plants, all you have to do is incorporate them into your ZipGrow growing towers or in your vertical Aerospring garden before you let them grow and enjoy them on your plate! For the delivery of the seedlings, you can expect a delay of one to two weeks. One of our agronomists will contact you to plan the delivery. The selection of our chief growing officer:
Herbs: Mountain Ache, Chervil, Chicory, Chinese Chives, Coriander, Melissa Lemongrass, Mint, Sage, Winter Thyme
Indoor Herbs: Basil
Root Vegetables: Beet, Carrot, Turnip, Radish, Black Radish
Winter vegetables: Cabbage cabus sharp, Kale, Winter cauliflower, Romanesco cauliflower, Kohlrabi, Fennel
Lettuce and leafy vegetables: Larg leaf cress, Spinach, Lettuce, Mash, Chinese mustard greens, Winter purslane
To refresh the taste buds: Celery, White Onion, Violas (Edible Flower)
Off to the races!
Your production is ready to take off