If winter nature knows how to offer us beautiful landscapes, the days are getting shorter and make us think that the time of gardening and sunshine full of vitamin D is long gone. Beware, your mind and your mood need help!
With a winter garden, you no longer need to put on thick, cozy socks to get close to our beloved plants: they come to the rescue and they grow.
What is a winter garden exactly?
Our flat or our house become our most beautiful sanctuary in winter and allows us to turn it into an intimate and warm cocoon!
A winter garden is allowing nature to settle in your intimacy.
Concretely: it is an enclosed interior space with a window or bay window to let the maximum amount of light and sunshine into your home. A winter garden can take place in a room of the house, an adjoining outbuilding (veranda, gazebo…) or a greenhouse (ideally heated) during the cold season. But above all and especially, the winter garden is good for your morale, it is a place where you can be free to create an atmosphere that suits you or to give free rein to your desire to garden. It can also act as a support or a hideaway for your most fragile plants during winter!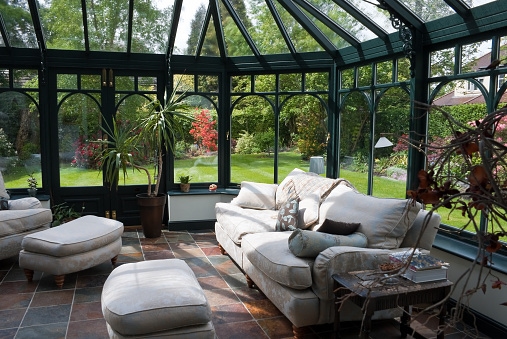 Stop with preconceived ideas:
A conservatory is not so difficult to set up and can adapt to any budget. It is up to you to create, decide and adapt its size. It can also allow you to continue to grow your own plants, for example with our LED seedling incubator and Aerospring.
For our Aerospring towers we recommend these types of cultures for those coldest months:
all types of cabbages (Chinese, kohlrabi …) adapted in tower, several types of lettuce / chicory, spinach, chard. But also herbs & aromatics (e.g. parsley, mint, salad burnet, mountain goat's cheese, lemon balm).
Our advice on the types of plants to choose, decoration ideas and maintenance tips:
The plants that are most suitable for this:
think of the flowers that bloom in winter such as orchids, poinsettias, amaryllis or hyacinths, or the easy-care plants that survive well on heating: fine palm, croton, succulent, cactus, monstera samambia…
Consider ultra-fresh herbs and aromatic plants that will perfectly complement your winter dishes.
It's up to you to choose the ambiance you want to create: tropical and bushy with fat and voluminous plants, Japanese with bamboos, azaleas (which will remind you of cherry blossoms) or bonsais.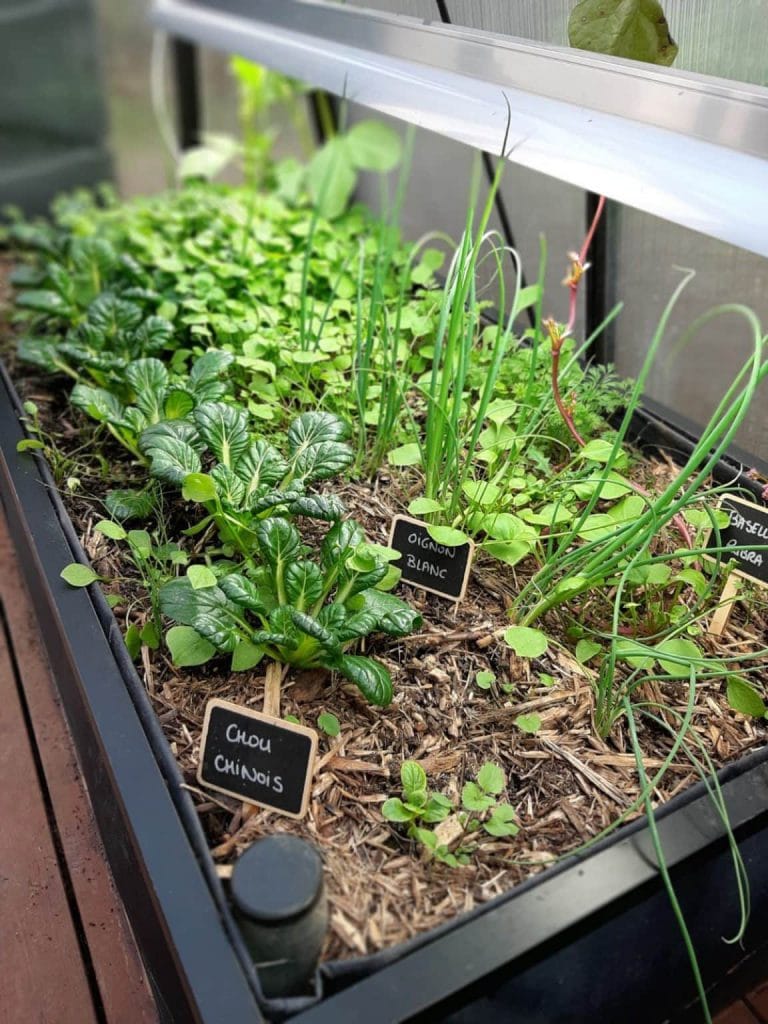 What about the decoration?
Feel free to feed and decorate your winter garden with spots, fairy lights, to vary the shapes and colors.
Treat yourself, everything is allowed!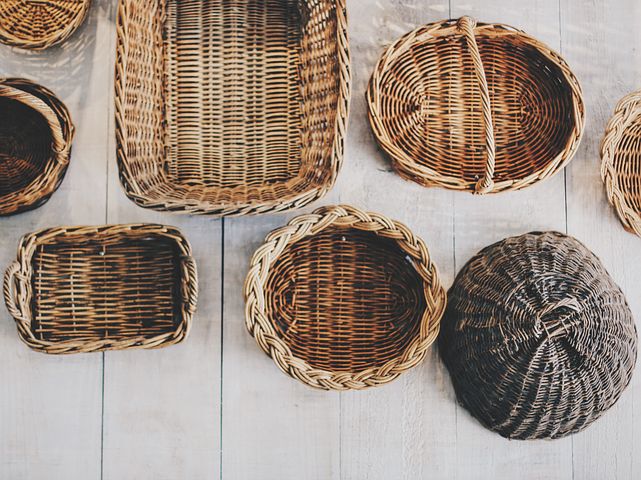 A few extra tips:
Don't forget to humidify your small treasures by spraying them regularly (preferably with water light on scale).
Concerning the heating: we need an average of 18 to 20 °c to feel comfortable at home. This is an advantage because this temperature also corresponds to the well-being of a large majority of house plants during their growing period. Heat being a gas pedal of biological reactions, it is an essential element to stimulate and make a success of its cultures in winter. Our pellet stove comes to the rescue with its ease of use, its design adapted for comfort and its efficiency in maintaining the right room temperature in a greenhouse for example.
Make sure that the atmosphere remains humid.
Regularly renew the air in the room to avoid the formation of mould.
Give priority to lighting.
Water your plants periodically according to their nature (generally 2 times a week and define fixed days for more regularity).
A lot of love and kindness 😉

With this advice, grow your winter garden and spring will be here in no time! In order to better understand it and maximize your energy consumption, do not hesitate to read this article on the installation of solar panels.
See you soon!