"So how was Vegas?"
We have been asked this question very often since we're back. And what can I say? How can I say ? Because beyond words, we discovered a real and sincere feeling of enthusiasm and openness.
In this extraordinary setting, we managed to push the best that we have. An experience which strongly challenged all the delegations of the countries represented.
The best is yet to come: new breakthrough technologies will be tested by our agronomists. Considerable gains in terms of energetic efficiency are expected. The first pioneers in the United States are starting soon. Stay tuned!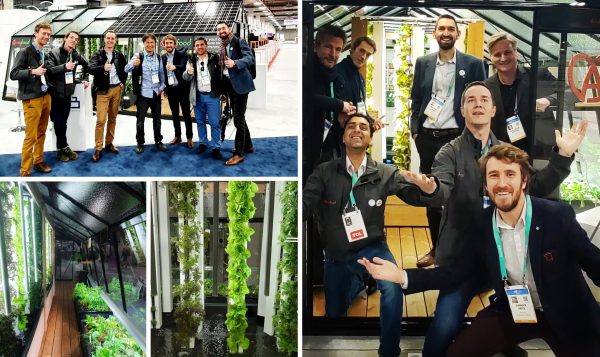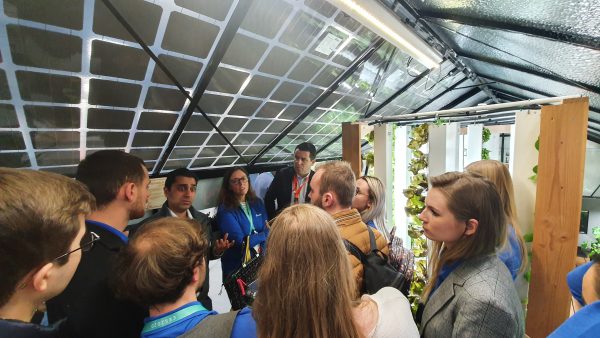 Innovative projects with schools and our contribution to the French Tech ecosystem
There is nothing better than the boundless energy of apprentice engineers to stimulate innovation. So, to get closer to the challenges of the field, they released their best analysis tools.
Between rigor and benevolence, the pupils discover – like all the others before them – the few differences between theory and practice. And this, always in the service of the common good.
We are also a sponsor of the "Entreprendre pour Apprendre" program with the creation of a mini-enterprise at the Louis Marchal high school in Molsheim.
We also support the winners of the French Tech Tremplin program. Bravo to all for your ambitions!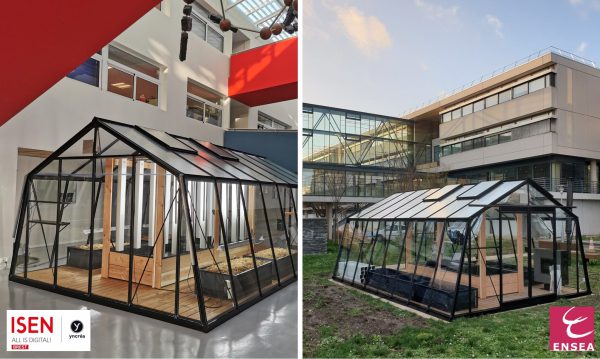 Community harvests in pictures
We're not going to lie: it's a bit cold outside!
Winter salads have the tips of the leaves a little frozen in the morning, but it's fine.
In the greenhouse, the climate is better. Right now, we're on chard, leek, spinach, cabbage, purslane, lamb's lettuce, mustard greens. In short, nothing to get bored.