Having a space around your house is a blessing. Let's find out why it's worthwhile to transform your land into a real landscape garden and above all how to do it easily!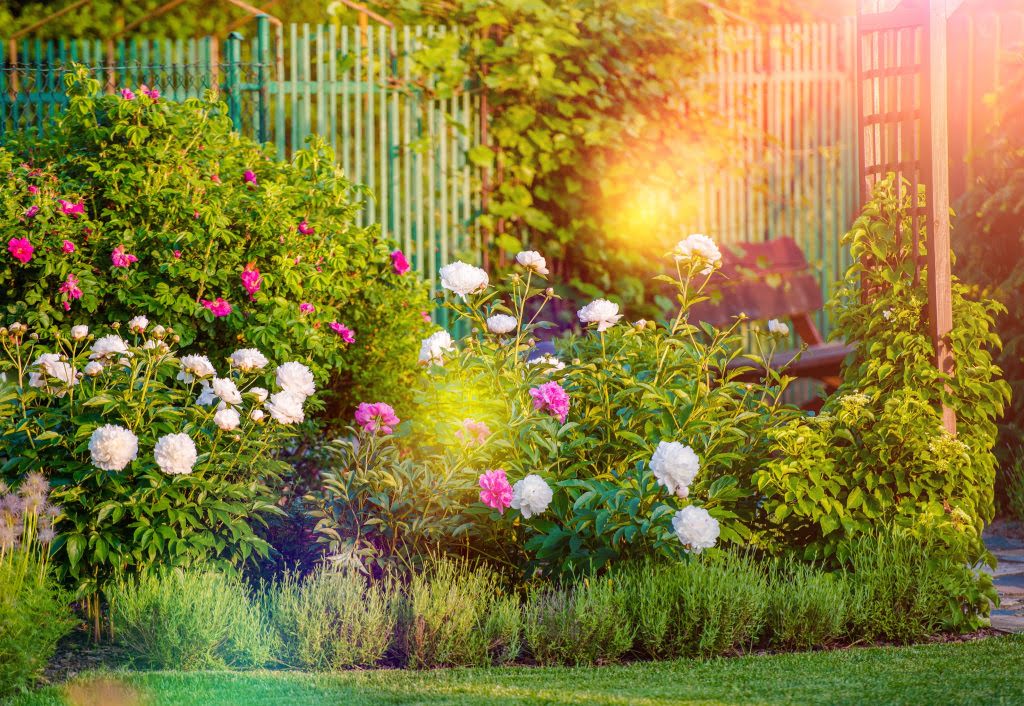 Why design a landscape garden?
The garden is considered the 5th room of the house. Designing your garden allows you to enlarge your living space. The garden becomes an extension of the house that can be enjoyed as soon as the weather is fine. Moreover, smart greenhouses are also a very pleasant living space, because the temperature is often milder than outside.
A beautiful landscaped garden is a friendly space to gather families and friends. It is always more pleasant to have a barbecue or an aperitif in a green and flowery setting.
Having a landscaped garden is also an asset for selling your house. A well laid out outdoor space can give a very good first impression and trigger a love affair with future buyers. A greenhouse, an additional space in a green area, brings even more value to the garden.
A landscape garden recreates an island of biodiversity. The range of plants planted will gradually attract insects and other garden helpers. The return of these insects contributes to a balanced ecosystem, essential for a healthy garden. In and around the greenhouses, it is possible to plant melliferous flowers; the vegetables also attract foragers.
Finally, a garden is a great learning ground for children. What a learning experience to be in contact with nature: discovery of the cycle of the seasons, of the fauna and flora, pride in being able to help and to see one's plantations grow… Inside the connected greenhouses, learning how to grow vegetables is also full of discoveries.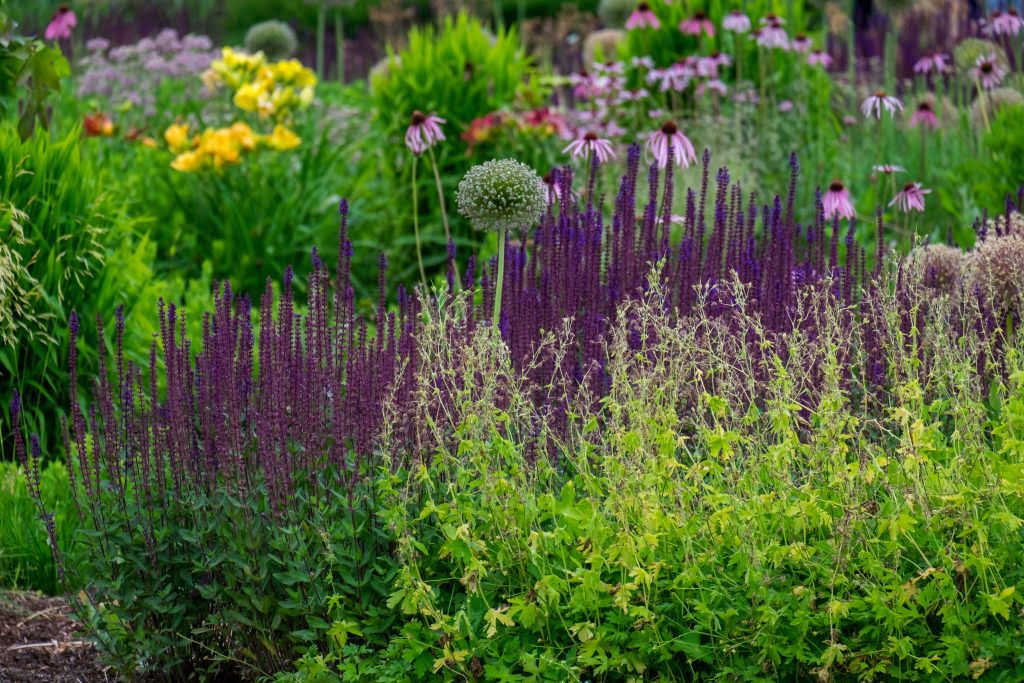 How to design a beautiful landscape garden?
To arrange your future landscape garden, you must of course take into account these elements, but also the constraints of the land (slope, type of soil …). When installing a greenhouse, for instance, it is necessary to work the ground surface, to level it, even to raise it, to prepare the assembly… Do keep it in mind when making the plans of your garden.
Then comes the time to define your desires.
What do you want to landscape: the whole garden or only certain areas?
In what style: Mediterranean, wild, English?
With which spaces? A simple pleasure garden or a vegetable garden or a connected greenhouse? And how will these spaces be arranged?
Once these specifications have been established, you must choose the appropriate plants to create a beautiful garden that is pleasant to live in. The ideal is to choose plants that are aesthetically pleasing but easy to maintain. Remember also to adapt the chosen varieties to your climate: passionflower survives in the open ground in a sheltered area in the south of France, whereas in the north, it is better to choose a wisteria or a honeysuckle, which are more rustic.
To minimize the work in the garden, we suggest planting evergreen shrubs (photinia, choisya ternata, yew) that will give volume to your beds for a minimum effort.
Next, add perennials such as evergreen roses, hydrangeas, hellebores, grasses (miscanthus), shrubby sage or columbines. The best thing to do is to choose plants that will bloom over a period of time, to give rhythm and color to the garden throughout the year.
In the summer, we complete this pretty panoply with aromatics to perfume the garden and scent salads and grilled meats: a choice of basil, mint, lemon verbena, marjoram, thyme or rosemary – or we place them directly in the greenhouse, in the permaculture trays or in the aerospring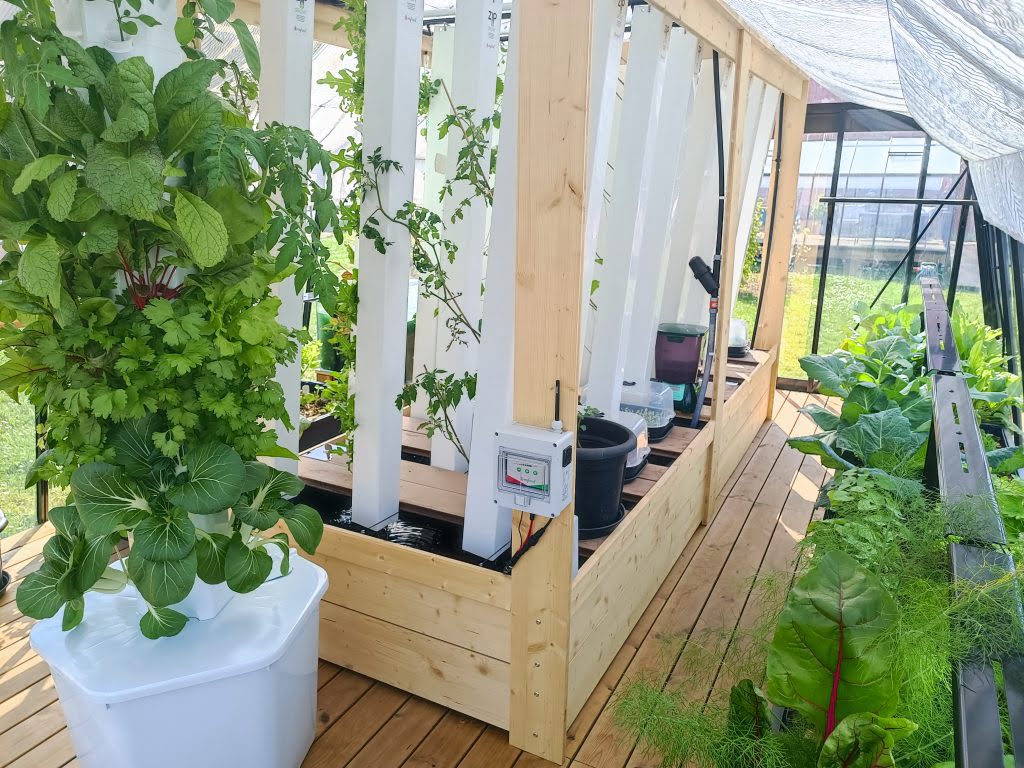 Why not do your own landscaping?
You are never better served than by yourself… In the DIY (Do It Yourself) movement that is also colonizing the garden, it is of course possible to design your own landscaped garden. It's even very advantageous, since you don't need to call on outside service providers (gardener, landscaper), which reduces the bill. Another advantage is the pride of having planted everything yourself and of seeing your various plantations evolve.
For someone with a green thumb, landscaping your own garden is just a hoe's reach away. All you have to do is go to the store to choose the plants that are adapted to your land and plant them in the right season (for example, trees can be planted in winter).
But, for budding gardeners or those who lack ideas, a helping hand is welcome. Fortunately, there are turnkey solutions to build a real landscape garden on your own and at low cost. Draw Me A Garden offers 3D plans that can be viewed online, educational ready-to-plant kits (with a life-size pattern to place the plants properly) and maintenance advice throughout the year. Thus, creating your own landscape garden becomes child's play. As for us, we offer our turnkey greenhouses, installed and ready to use, upon request.
What if you went for it?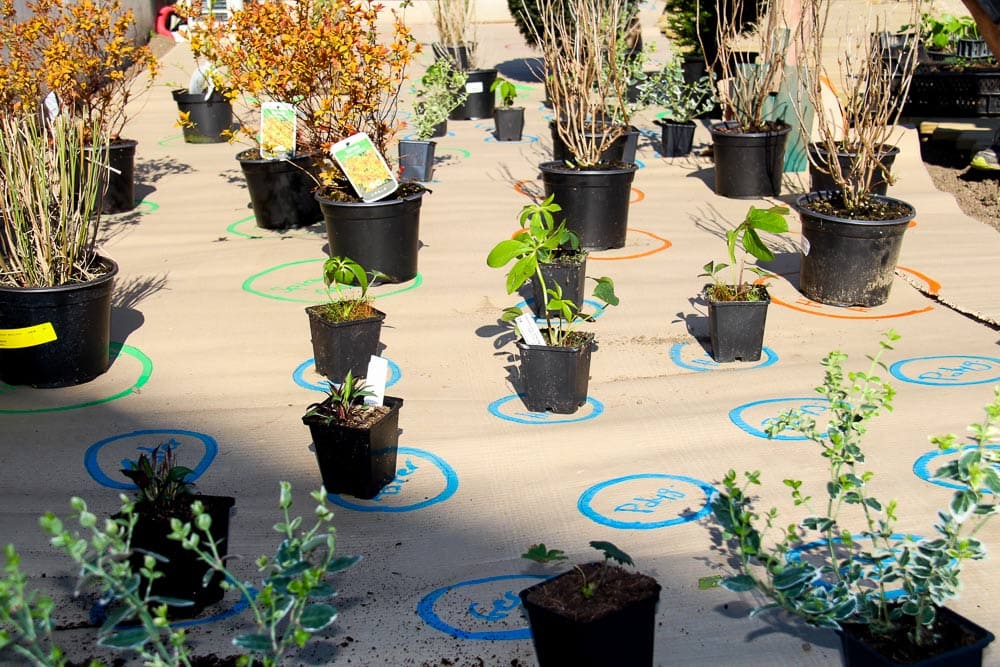 Visit the Draw Me A Garden website
And tell us a little more about your greenhouse project so we can contact you